Attack on Titan is an anime series about a post-apocalyptic world dominated by Titans. The Final Season Episode 4 finale is coming soon, read on to find out a possible release date, how many episodes, plot, cast, trailer, where to watch and if the series is based on a manga.
Attack on Titan may be one of the best-known Japanese anime series to date; Even those outside the genre are familiar with the title. Since the anime premiered in 2013, it is also one of the longest running anime. Now everyone is waiting for the final episodes of Attack on Titan Season 4, which will conclude the groundbreaking story of Eren Jaeger.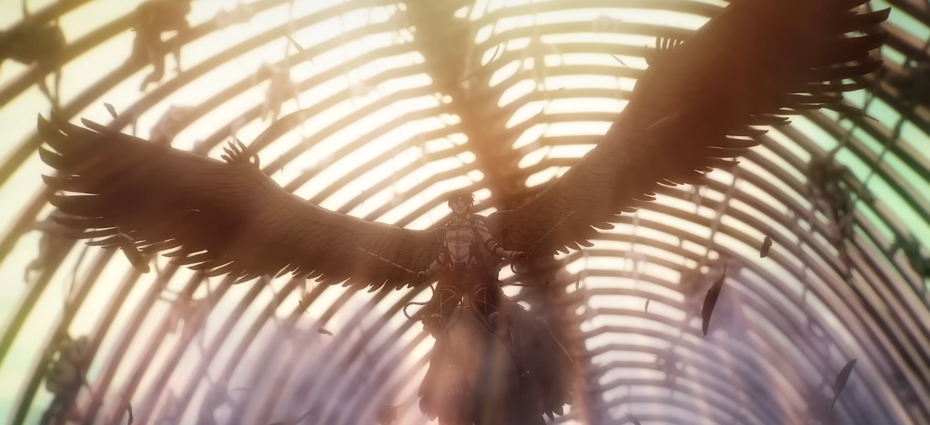 Cast of Attack on Titan The Final Season Part 4: English and Japanese voiceovers
If you're wondering who voices the characters of the Attack on Titan anime series, here is the list of Japanese and British actors and characters:
Eren Jaeger – Yuki Kaji / Bryce Papenbrook
Yuuki Kaji is best known for voicing Shouto Todoroki in My Hero Academia, Melodias in The Seven Deadly Sins, Issei Hyoudou in High School DxD, and Kenma Kozue in Haikyuu.
Fans may recognize Bryce Papenbrook as the voice of Kazuto Kirigaya from Sword Art Online, Inosuke Hashibara from Demon Slayer, or Melodias from The Seven Deadly Sins.
Eren Jaeger is the main character of the series. He started out as an optimistic teenage boy who joined the Scouts to avenge his mother, who was eaten by a Titan in front of little Eren in the first season.
After battling PTSD and a time-changing paradox, Eren's plan for revenge against the monsters, Marley, and their Warrior Recruits leads him to want to destroy the entire world in order to ensure the safety of his people, an alliance of friends and others. trying to prevent.
Mikasa Ackermann – Yui Ishikawa / Trina Nishimura
In addition to playing Mikasa on Attack on Titan, Ishikawa is best known for voicing the title character in the Violet Evergarden series, 2D in NieR: Automata, and Enterprise in Azur Lane.
Nishimura is best known for playing Kurisu Maksie in Steins;Gate, Kyouka Jirou in My Hero Academia, and Arisu Sakayanagi in Classroom of the Elite.
Mikasa is Eren's calm and stoic childhood friend and one of the best fighters in the Scout regiment. He has long had romantic feelings for Eren and wants nothing more than for the two to live in peace. Mikasa is one of those who believe that it is possible to discourage Eren from this destructive plan in the last episodes of the season; Unfortunately, with each Colossal step, it slowly moves away from him.
Armin Arlelt – Marina Inoue / Jessie James Grelle
Marina Inoue voices Gurren Lagann's Yoko Littner, Date a Live's Tooka, My Hero Academia's Momo Yaoyorozu, and Minami-ke's Kana Minami.
Jessie James Grelle (Josh Grelle) previously played Issei in High School DxD, Sadao in The Devil is a Part-Timer, Fumikage in My Hero Academia, and Problem Children Are Coming From Another World He voiced Izayoi, right?
It is the third installment of the childhood trio of Armin, Eren and Mikasa, and was also enlisted at a young age to fight the Titans. Armin is not only one of the smartest characters in the series, he also holds the power of the Colossal Titan.
Like Mikasa, he believes Eren can be dissuaded from Armageddon, but as the Wall Titans continue their march through the known world, hope of retaining his best friend dwindles.
Levi Ackerman – Hiroshi Kamiya / Matthew Mercer
Levi Ackermann or Captain Levi is said to be humanity's strongest soldier against the Titans, with unrivaled skills in ODM gear and leading the special forces units of the Scouts. Far from being a traditional mentor for Eren, Levi takes his role as a role model as seriously as a character can; however, he has a soft side that only his closest and dearest friends know.
In the final episodes, a Titan is badly injured by Zeke after Zeke's fights where Levi poisons some of his subordinates and turns them into Titans. Despite his injuries, he continues to fight Eren in the penultimate episode. Levi is related to Mikasa.
Zeke Jaeger – Takehiro Koyasu / Ernesto Jason Liebrecht
Zeke is the Beast Titan and turned out to be Eren's older brother, born from Grisha Jeager's previous partner at Marley. Last season, he succeeded in deceiving and betraying both humans and Titans, pursuing his goal of getting rid of the Eldians, his people, and what would become Titans.
Jean Kirschtein – Kisho Taniyama / Mike McFarland
Jean is Eren's rival at the beginning of the series and later begins to hope that Eren can help eliminate them as one of the Titans before the last season's actions unfold. He's also a soldier and one of the best, and in the final plot he's on the side of an alliance, trying to convince Eren not to end the world.
Attack on Titan The Final 4 theme revealed
In a world surrounded by huge walls to protect humanity from the fearsome Titans, Eren Yeager, along with his friends Mikasa and Armin, witness their peaceful life destroyed when these infested monsters break through their outer walls. Determined to avenge their loss, they join the army to fight against the Titans.
Along the way, Eren discovers that he has the ability to transform into a Titan and becomes a key figure in the ongoing conflict; However, as they uncover dark secrets and encounter political intrigue, they face the true nature of the Titans and the hidden truths of their own society as they struggle to survive in a world on the brink of extinction.
Attack on Titan season 4 episode 2 synopsis according to IMDb it says: "As Eren approaches Fort Salta, the Alliance arrives to stop the Thunder and save the world – as the series reaches its epic conclusion."
The penultimate episode solved many of the mysteries that piled up as the series progressed, but revealed the biggest chasm: Whose side will win in Thundering?
To sum it up, the Rumble was an event that Eren initiated in response to the Marley invasion, with thousands of gigantic Titans rising up to destroy the plants. Eren has transformed into an entirely different Titan than anyone has ever seen before and is ready to attack his enemies 'beyond the ocean' with his Titan army. The team of old friends and foes come to stop him – but it seems unlikely that they will win with the power Eren and his Titans have. The final episode will show what Eren's revenge entails and whose side will survive.
Is Attack on Titan based on a manga?
Yes – Attack on Titan is based on a manga of the same name created by Hajime Isayama and published by Bessatsu Shonen Magazine from 2009 to 2021.
The 139 episodes of the Attack on Titan manga series have been released in 34 volumes, and the good news for readers is that the entire series is already available in English through most major retailers.
Described as a "decade hit" by Japanese newspaper Mainichi Shimbun, the Attack on Titan series has become one of the best-selling manga of the past 10 years:
April 2014 – 30 million copies sold
November 2014 – 45 million copies sold
November 2018 – 86 million copies sold
December 2019 – 100 million copies sold
September 2022 – 110 million copies sold
If you're interested in continuing the story of Attack on Titan after the main series, there are several side stories, including a Chibi parody called Junior High, a Mikasa-Annie spinoff called Lost Girls, and a prequel called Before the Fall. .
When will Attack on Titan The Final Season Episode 4 be released?
The broadcast schedule for the show's final season was incredibly confusing, but now that it's all coming to an end, the picture has become clearer.
The fourth season, the last of the series, first premiered on NHK in December 2020 and aired 16 episodes. The second episode of the season arrived in January 2022 and 12 episodes aired. Now, the penultimate episode, The Final Chapters: Special 1, aired a year later in March.
While we don't have a firm release date at this time, a release window has opened for the final episodes of Attack on Titan 4, scheduled for release in Fall 2023 just a few weeks later.
Where can you watch Attack on Titan The Final Season Episode 4?
Special 2 of the final season of Attack on Titan can be watched on Crunchyroll and Hulu, but Hulu is only available to US viewers. Prices are as follows:
To stream in the US: An ad-supported plan for Hulu costs $7.99 per month. The minimum price for a monthly subscription to Crunchyroll is $7.99 per month, the same price as Hulu, but with no ads.
To stream in the UK: Crunchyroll is offering a 14-day free trial followed by ad-free access to its anime library for £4.99 per month.
Crunchyroll and Hulu will also be the place to catch season 4 episode 4 in the Fall; was launched as another extended special with its final episode.
Is there a trailer for Attack on Titan The Final Season Part 4?
You will be pleasantly surprised to learn that there is an official trailer for a season finale episode. The trailer was shown at the MAPPA and Crunchyroll panel at Anime Expo 2023.
In the trailer, Armin's voice in the background is reminiscent of Eren and Mikasa's childhood years together. There are almost no action scenes, but judging by the young Armin in them, it gives clues to the past; Eren with giant wings is flying, there is an alliance plane, and there is a female Titan who turns her back in confusion. It all ends with a serene view and Armin saying "See you again, Eren".
The show's director, Yuichiro Hayashi aforementioned On the plain nature of the trailer: "I think it's something that appeals to the imagination. [when] there is nothing. There are some interesting things, but the explanation is not complicated and will be spoilers, so I hope you can expand your imagination and look forward to the next chapter. [anime's] last part."