Anime fans need no introduction to Naruto. Growing up with the tale of Naruto Uzumaki and the dream of becoming a Hokage forever carved in our hearts, nostalgia returned when it was announced that Naruto would return with four new episodes on the 20th anniversary of the anime.
On July 2, 2023, the official Twitter account of Naruto confirmed that Studio Pierrot would produce a brand new Naruto anime project, alongside other projects including the author Masashi Kishimoto's Minato One-Shot Manga, a gallery exhibition, and a live concert commemorating the 20th anniversary of Naruto.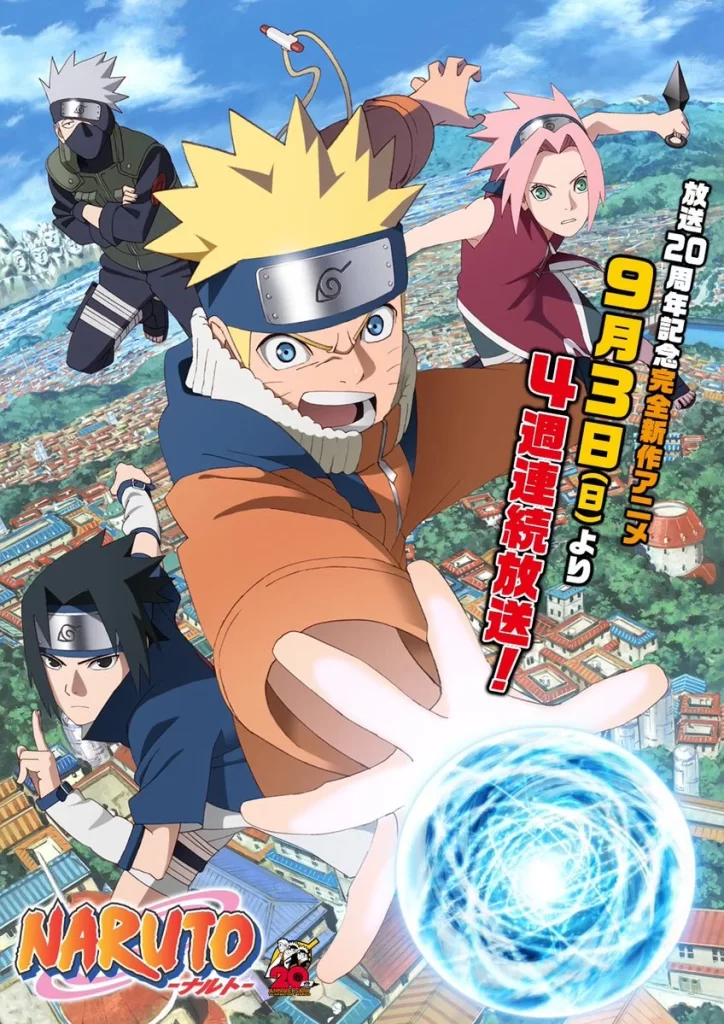 Although the plot of the new Naruto anime project was not revealed, a visual of the anime featured the famous Team 7—Kakashi, Naruto, Sasuke, and Sakura—before the events of Shippuden. Judging by the visual, many fans speculated that the plot of Naruto 2023 may take place between the events of Naruto and Naruto: Shippuden.
Naruto (2023) Episode 1 Release Date Postponed: What Happened?
Previously, on August 23, 2023, the official website of Naruto announced that the four episodes were scheduled to air from Sunday, September 3, 2023, at 5:30 pm (JST) on TV Tokyo affiliated channels. However, just today, the official website of Naruto made an urgent announcement that the broadcast of Naruto 2023 has been postponed.
The Production Committee of Naruto's 20th Anniversary Commemorative New Animation decided to further improve the quality of their work. This project is being produced for the first time in about 6 years and 5 months after the ending of Naruto Shippuden, and they don't want to compromise anything for the 20th anniversary.
They are striving to create a work that meets everyone's expectations and sincerely apologize to all the fans who were looking forward to the broadcast.
When will Naruto 2023 Episode 1 Air?
The production committee will release the updated Naruto 2023 broadcast schedule on the official website and different social media platforms as soon as it is decided. Furthermore, as part of the new broadcast schedule, they will air a selection of masterpieces from the TV series "Boruto: Naruto Next Generations."
Both the opening and ending themes of Naruto 2023 are redefined versions of the previous opening and ending themes of Naruto. The opening theme is a 20th-anniversary rendition of Flow's song "GO!!!" and the final theme tune will be a version of "VivaRock" by ORANGE RANGE, which is guaranteed to bring out the nostalgia of the old Naruto.
It is understandable that the production committee of Naruto 2023 is giving their best to meet the expectations of the fans. So fans should not worry too much regarding the postponement and should hope for the best experience. Until then, stay with us for the latest news and updates about your favorite anime.