Netflix's live-action adaptation of Eiichiro Oda's "One Piece," first announced in 2017, is now available. The first eight episodes of the show have just been released on the streaming service, featuring grand quests, epic fight scenes, memorable characters, and iconic moments from the immensely popular manga and anime. Monkey D. Luffy (Iaki Godoy) embarks on his epic quest to find the famed One Piece treasure and become the King of the Pirates.
Watch One Piece LA Season 1
For those who follow "One Piece," it's important to note that Luffy's adventures in the live-action series are far from over. Therefore, the possibility of a second season for "One Piece" live action is debatable. Here's everything we've learned so far about One Piece Live Action Season 2.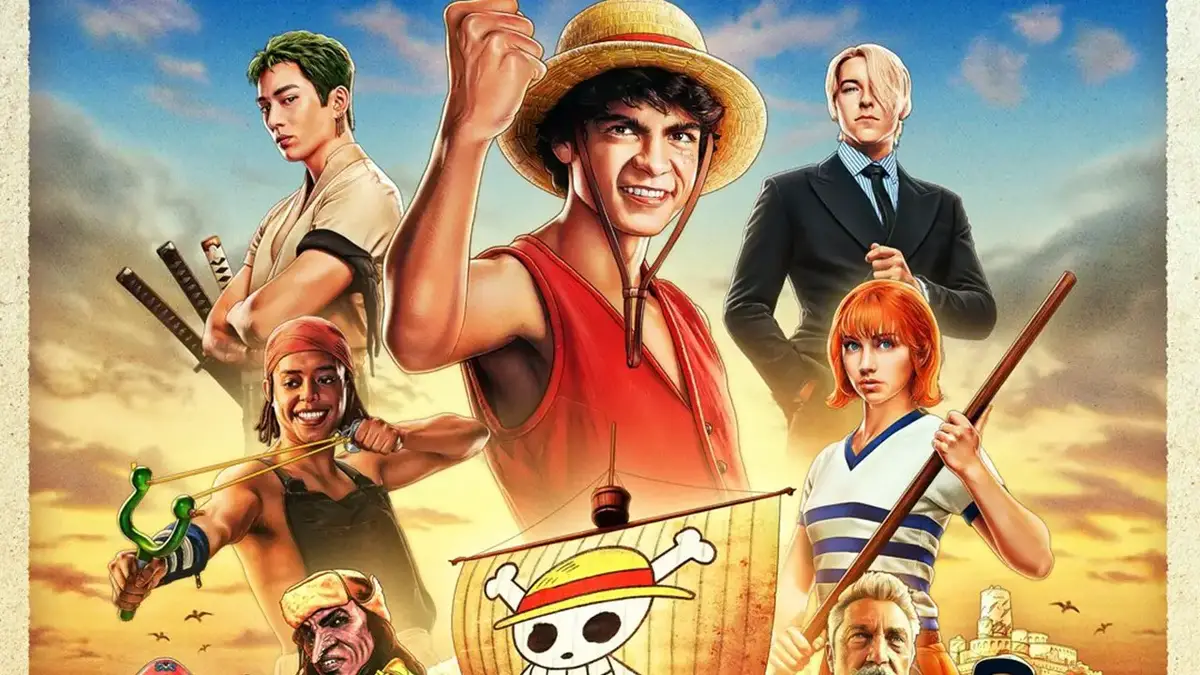 Will There Be a Season 2 of 'One Piece' Live Action?
Currently, the Writers Guild and the Screen Actors Guild are on strike, which means production for One Piece Live Action Season 2 will not begin until both of these issues are resolved. This show is easily the most costly Netflix production to date, with episodes rumored to cost approximately $18 million per episode.
To put that in perspective, "Game of Thrones" had a production budget of around $15 million per episode in its last season. Given this significant investment, it would be unlikely to abandon the series.
Thought of the production team
In a recent interview with Variety, Netflix's Head of Scripted Series U.S. and Canada, Peter Friedlander, addressed viewers' concerns about the potential future of the highly anticipated "One Piece" live action Season 2, especially in light of the platform's cancellations of shows like "Cowboy Bebop."
Friedlander stated that he cannot make any promises regarding "One Piece" live-action Season 2 at this time. He acknowledged the challenges in predicting a series' popularity but emphasized Netflix's recent track record of renewing shows, citing examples like 'The Sandman' and 'Wednesday' from the prior year. He expressed his commitment to supporting storytellers and adapting intellectual properties in extraordinary and unexpected ways while still honoring their essence.
Co-showrunners Steven Maeda and Matt Owens also shared their thoughts on the second season of "One Piece" live action. They mentioned that they intend to take it one step at a time, considering the wealth of source material provided by Oda, which offers "so many possibilities and endless permutations." Maeda expressed gratitude to Oda for his guidance and collaboration, resulting in the best possible version of the show.
Oda's approval
Eiichiro Oda, the author of the "One Piece" manga, played a crucial role in the live-action adaptation. He handpicked the actors, oversaw reshoots of certain scenes, and had significant control over the entire project. Therefore, Oda's approval remains essential for the series' future
Success of One Piece Live Action Series
The success of the series also plays a pivotal role in securing a new season. "One Piece" has received critical acclaim, boasting a certified fresh rating on Rotten Tomatoes. It has become one of Netflix's most-watched shows, surpassing previous records set by other popular originals like "Wednesday" and "Stranger Things."
Notably, "One Piece" took the top spot in 84 countries on its first weekend, breaking the record previously held by "Stranger Things" season four and "Wednesday," which had 83 countries on their first weekends. Given this impressive performance, it's clear that "One Piece" Live Action Series deserves a second season.
One Piece Live Action Season 2 Release Date
As mentioned earlier, the ongoing strikes must be addressed before production can begin. While Netflix often renews its programs ahead of time, it's possible that One Piece Live Action Season 2 scripts are already in development. However, even if that's the case, it won't be the majority of them.
Therefore, fans will need to wait until the writing is completed and production for Season 2 is finished. Considering that Season 1 took approximately nine months to film and an additional year for post-production, One Piece Live Action Season 2 will likely take at least two years to complete once the strikes are resolved.
What to Expect from "One Piece Live Action Season 2"
The last moments of Season 1's finale provided a clear indication of what to expect in the next season. Buggy (Jeff Ward) and Alvida (Ilia Isorels Paulino), both humiliated by Luffy, appear to team up in their pursuit of our protagonist as the crew heads towards the Grand Line.
The most intriguing tease comes from a quick post-credits sequence introducing a new antagonist. Veteran "One Piece" fans will recognize the two cigars as Captain Smoker's trademark, a tenacious Marine who already has Luffy in his sights.
Season 1 of the live-action series covers the first four arcs of the manga. If Season 2 follows a similar pattern, it will likely delve into what's known as the Alabasta Saga. Regardless of the specific storyline, viewers can expect the Straw Hats to encounter both old and new enemies and friends on their journey to the Grand Line and the fabled One Piece.
While fans' anticipation for a second season of the "One Piece" Live Action series is understandable, it may take some time before their wishes are fulfilled. Stay tuned for more news and updates about your favorite anime.